ETIMOLOGIA
[in allestimento - contivigende]
 INDICE
1. Is bastantis campidanesus

2. Cuddu lodde mataresu
3. Il toponimo Billèllera e il blasone di Sorso
4. Un antico antroponimo e I nomi sardi dell'aspraggine 
1. Is bastantis campidanesus (artìculu essidu in sa revista Sardegna Mediterranea, Oliena-Nuoro 2002, 2° semestre)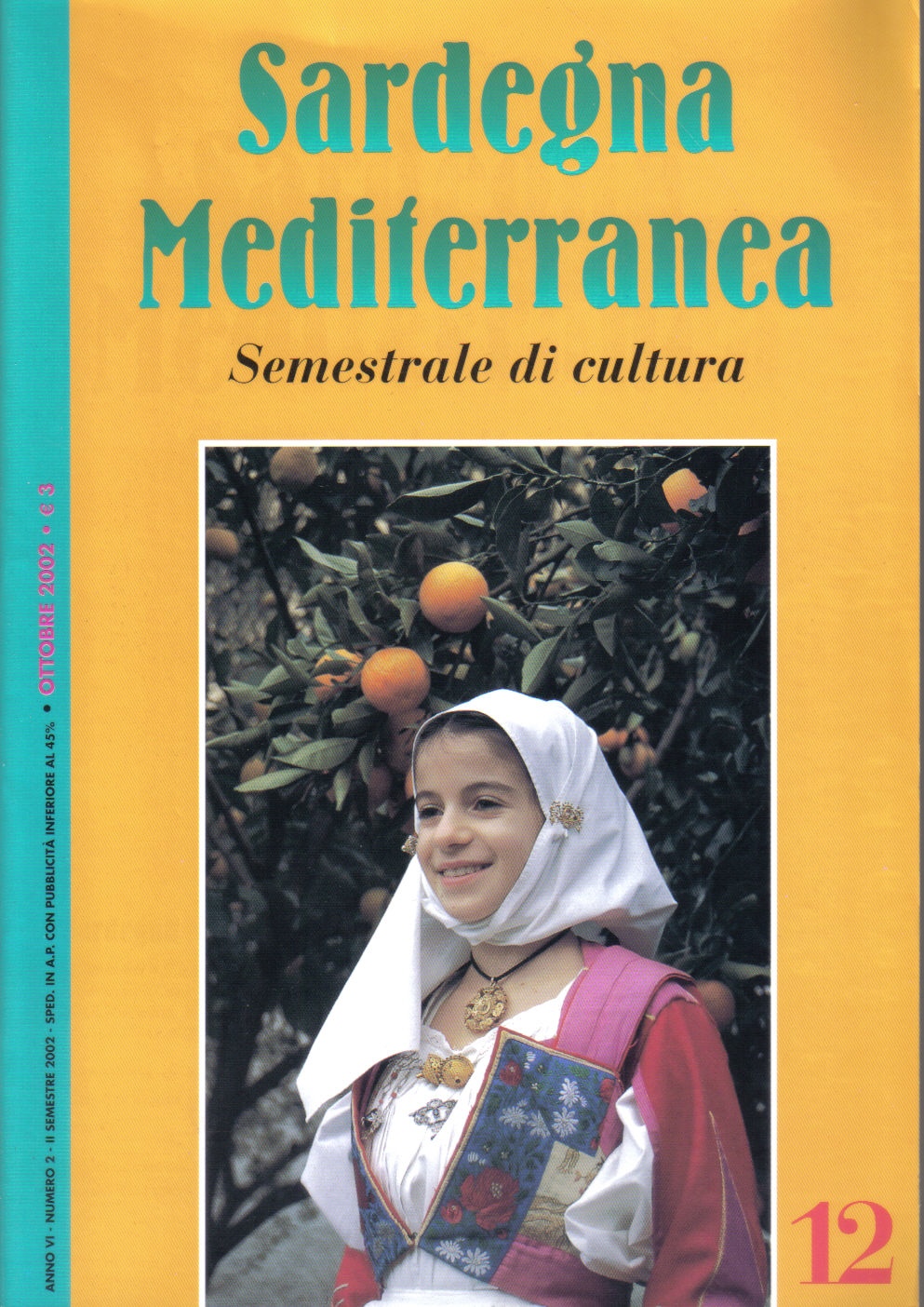 In s'importante òbera sua subra a sa vida rùstiga de sa Sardigna Max Leopold Wagner, faeddende de s'ammaniamentu de su traballu de messajos e pastores, at citadu sa paraula campidanesa bastanti, est a nàrrere una persone chi 'est a cabu de sos servos' (VRS, 33). In su Dizionario Etimologico Sardo isse torraiat a leare s'argumentu referende, ultres de cussu, chi su vocàbulu 'in sos assotzios de messajos de carchi importu pertenet a su servu chi cumandat' (DES, I, 185).
In cantu a s'etimologia, custa paraula fit assotziada a su logudoresu bastante in su significu de 'bastante, chi bastat, chi est suffitziente' e in cussu de 'balente,poderosu'. E in custu mentovu isse si referiat a una poesia nuoresa citada dae Bellorini (Bellorini, 11).
In mesu a sos autores de sos lèssicos prus reghentes Pittau aderit a sa proposta de Wagner (DILS, 186) mentres chi Puddu dat una definidura chi non rendet a prenu su significu de sa paraula in chistione (DitzLCs, 307). S'abbisu de Wagner diat pàrrere discaminadu da s'omofonia tramposa de sa paraula campidanesa cun cussa logudoresa. Custu ca in logudoresu sa paraula bastante currispondet siat a un'aggettivu ('suffitziente') e siat a
un'avverbiu ('bastantzia').
Sa currispondentzia de su significu de sa paraula campidanesa cun cussa de s'italianu soprastante 'chi ghiat e avèriguat unu traballu' (VLI, IV, 428) faghet
incrinare a una derivadura de custa ùltima forma, pro sa cale est intervènnidu s'ischirriu de sa prima sìllaba chi est istada trobojada cun s'aggettivu
determinativu (> su *prastanti). Finas prus intippidu, dae su puntu de vista fonèticu, diat pàrrere un'adattamentu *subastanti de sa paraula tuscana soprastante ca su primu elementu sopra- isteit tramudadu cun sa paraula chi li currispondet in campidanesu o siat suba (FSS, § 258). Est istadu a custu puntu chi, sende istada cunfùndida sa prima sìllaba su- cun s'artìculu determinativu su, nd'est essidu a campu su bastanti. Una borta chi su significu de sustantivu isteit leadu dae s'elementu bastanti, custu ùltimu at sighidu de sesi sas règulas de sa fonètica istòrica de su sardu campidanesu, est a nàrrere chi s'occlusiva bilabiale sonora s'est affortigada gratzias a sa posidura intervocàlica ue s'est intoppada cunforma a sa vocale de s'artìculu. Accò duncas chi s'est formada sa paraula noa su bbastanti (FSS, 138-139).
Dae su puntu de vista semànticu, a conduire a s'èsitu bastanti non diat pàrrere chi nde siat istadu de foras un'influssu de sa paraula bastasciu 'facchinu'
(DES, I, 185); paraula chi patit sa cuncurrentzia de sa variante rùstiga bastrasciu in unu territoriu chi dae Casteddu s'allargat a s'ala de susu finas a Neoneli. Cue bastrasciu, ultres de su propiu significu de su cadalanu bastax, nde pigat finas su significu de 'fortzudu' chi s'accostat a cussu de 'poderosu' collidu dae Bellorini in Nuoro e a cussu de su faeddu cossu bastente, bastante 'bàlidu, forte' (VDC, 110). Finas sa beste fonètica de custas formas cossas, chi s'accurtziant meda a su campidanesu bastanti, podet àere tentu un'importu mannu in s'orientamentu de Wagner.
Prus cumplicada , forsis, si presentat sa chistione chi pertoccat a su trettu de cando s'appellativu bastanti nde diat podet èssere essidu a campu. Diat
pàrrere de carchi importu, però, chi su territoriu de isparghimentu siat retentu in su Cabu de Josso ue est istadu forte meda s'influssu tuscanu in s'edade
zudicale e finas in sighida. No est debadas chi sa paraula italiana soprastante siat documentada dae sa prima metade de su Treghentos (VLI, IV, 428).
Su verbu tuscanu soprastare 'istare a cabu' est documentadu ebbia in su Novellino, est a nàrrere intro de su Dughentos (DELI, 5, 1230). E sende chi su
dominiu pisanu in su Cabu de Josso s'est illongadu pro tottu su XIII sèculu e finas a sa prima metade de su Treghentos, si podet crèere chi custas formas
esserent connòschidas finas in sa Sardigna de bassu.
Dae un'àttera ala, s'isparghimentu de su tuscanu soprastante si podet deduire dae sa bona resessida chi est sighende a tènnere finas in s'area
gadduresa ue lu suprastanti est s'oberaju o priore de sas festas chi si faghent pro sos santos. Custa paraula, est a nàrrere, indittat a sa persone chi l'est intregadu s'ammaniamentu de sas festividades civiles in onore de sos titulares de cresias parrocchiales e de sas cresias rurales chi sunt ispartighinadas peri sa Gaddura intrea. Dae cussu nd'est bènnidu a pustis su sustantivu suprastantia 'comitadu pro s'affestada de unu santu (ghiadu dae su suprastanti)'.


Bibliografia

Bellorini = E. BELLORINI, Canti popolari amorosi raccolti a Nuoro, Bergamo 1893.
DELI = M. CORTELAZZO – P. ZOLLI, Dizionario etimologico della lingua italiana, 1-5, San Lazzaro di Savena (BO) 1992.
DES = M. L. WAGNER, Dizionario Etimologico Sardo, I, Heidelberg 1960; II, Heidelberg 1962; III, Indice delle voci dialettali compilato da Raffaele G.
Urciolo, Heidelberg 1964.
DILS = M. PITTAU, Dizionario della Lingua Sarda etimologico e fraseologico, I, Cagliari 2000.
DitzLCS = M. PUDDU, Ditzionariu de sa limba e de sa cultura sarda, Cagliari 2000.
FSS = M. L. Wagner, Fonetica Storica del Sardo, Introduzione Traduzione e Appendice di Giulio PAULIS, Cagliari 1984.
VDC = F. D. FALCUCCI, Vocabolario dei dialetti, geografia e costumi della Corsica, Cagliari 1915, ristampa anastatica Sala Bolognese 1992.
VLI = A. DURO, Vocabolario della lingua italiana, Istituto della Enciclopedia Italiana fondata da Giovanni Treccani, I-V, Roma 1994.
VRS = M. L. WAGNER, Das ländliche Leben Sardiniens im Spiegel der Sprache, Heidelberg 1921 (Worter und Sachen, Beiheft 4), p. 157, ora ID., La vita rustica della Sardegna riflessa nella lingua, Saggio introduttivo, traduzione e cura di G. PAULIS, Nuoro-Grugliasco 1996.
2. Cuddu lodde mataresu [imprentadu in sa revista Sesuja; [Tàtari, 2003]                                                                                                                                              Pro bìdere s'artìculu carcare custu link:

Cuddu lodde mataresu 1 (258.14 KB)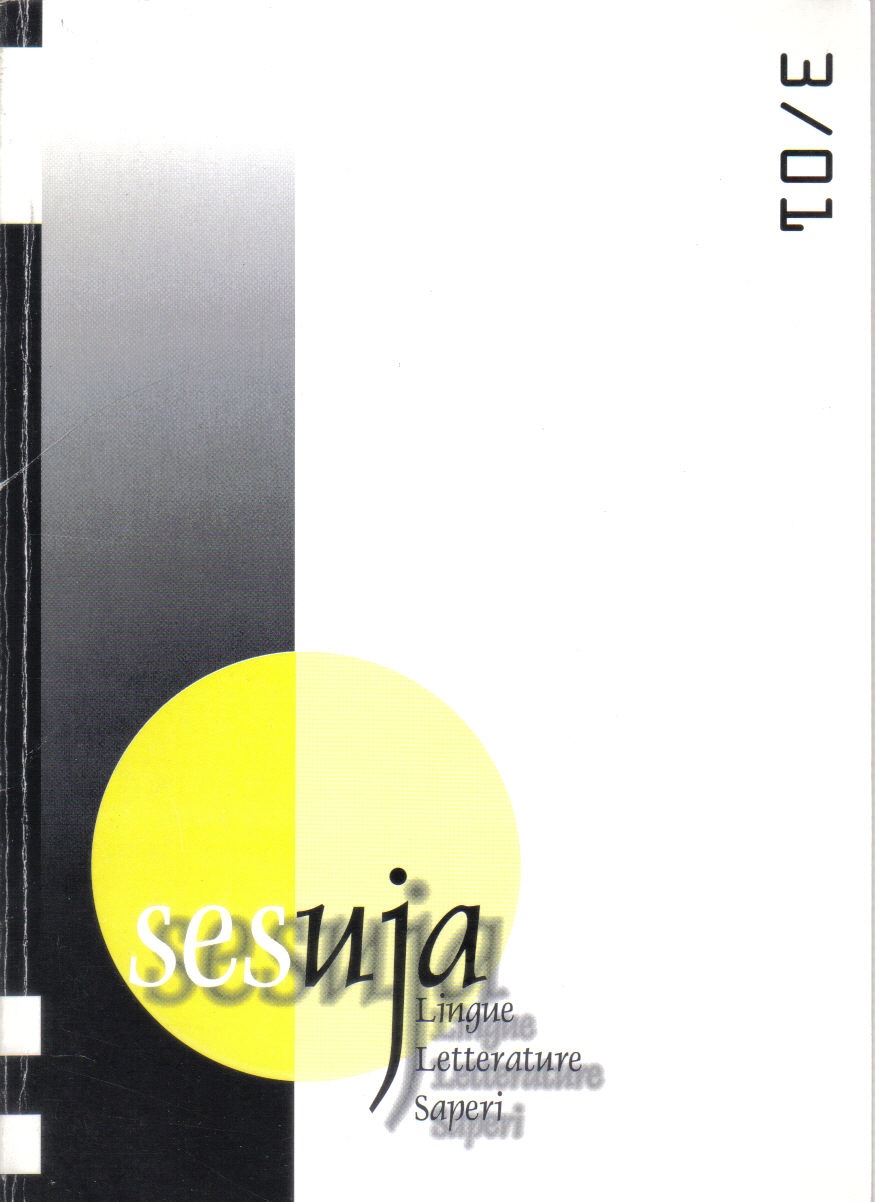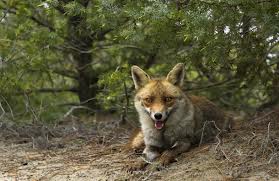 3. Il toponimo Billèllera e il blasone di Sorso
Abstract. (The place-name Billèllera and the blazon of Sorso). The blazon of Sorso, a small town not far from Sassari (Sardinia), is founded over the pretension of madness ot its people, that would be caused by the water they drank from the ancient fountain named La Billèllera, the most important of the village. Till now the place-name was thought to represent an adaptation of the italian ellèboro ''hellebore' and the origin of the blazon was tought to be base on the properties of that plant, that, in the European tradition is considered as treatment against madness. The paper, instead, explains that, in the local dialect originating from Corsica, the place-name represents the fusion of the phrase l'èba 'i l'èllara 'the spring of the hedera'. The article, therefore, pursues over new basis the reasons of the name, connecting it to the ancient tradition that believes hedera has her exciting properties that can give psychic disturbs. 
Per leggere questo articolo premere sul link  

Rion x 2004 1 testo (5.49 MB)
La fonte della Billellara (Sorso)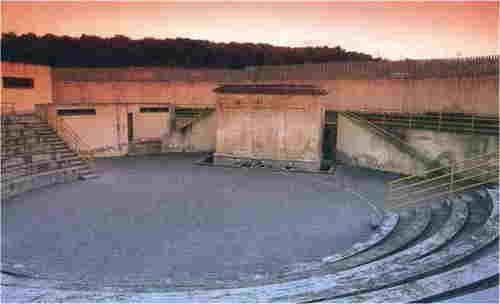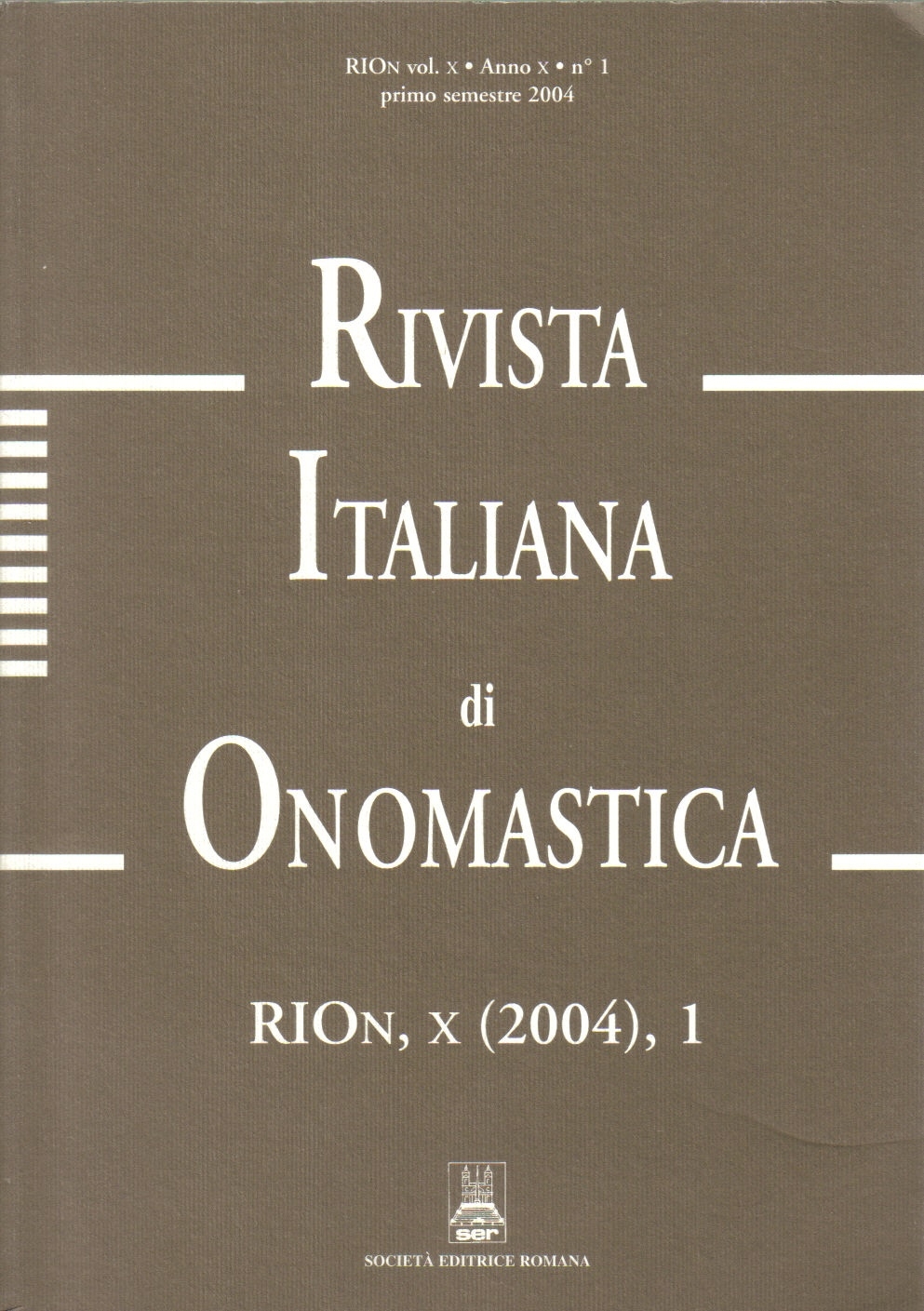 4. Un antico antroponimo e i nomi sardi dell'aspraggine
ABSTRACT. (An old anthroponym and the Sardinian names of hawkweed oxtongue). Some years ago in the territory of Busachi (Oristano) a funerary inscription dating back to the 1st century was discovered, which allows to open the debate again on a personal name characteristic of the mediaeval Sardinian anthroponymic system. The debate proves that the modern form Stòccoro is a surname deriving from the mediaeval personal name Ithoccor, which, in turns, is the development of the old anthroponym Ietoccor. They are personal names originating from the phytonym itzòkkoro 'hawkweed oxtongue', which previous studies had assigned to the pre-Latin substratum and, in particular, to a linguistic current that Sardinia shares with Iberia. After eliminating the hypotheses referring to Byzantine anthroponymy, the author shows how the comparison already made by Johann Hubschmid to the Basque phytonym tsokórro can rely on new elements which strengthen it both from the phono-morphological and semantic point of view.
Per leggere questo articolo premere sul link: 

Rion ix 1 aspraggine (1.61 MB)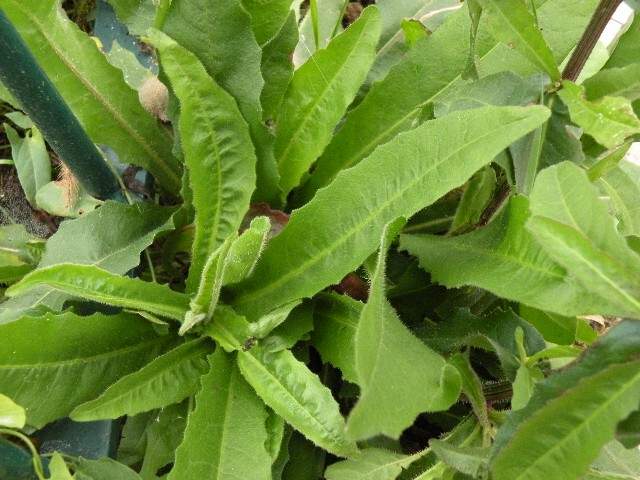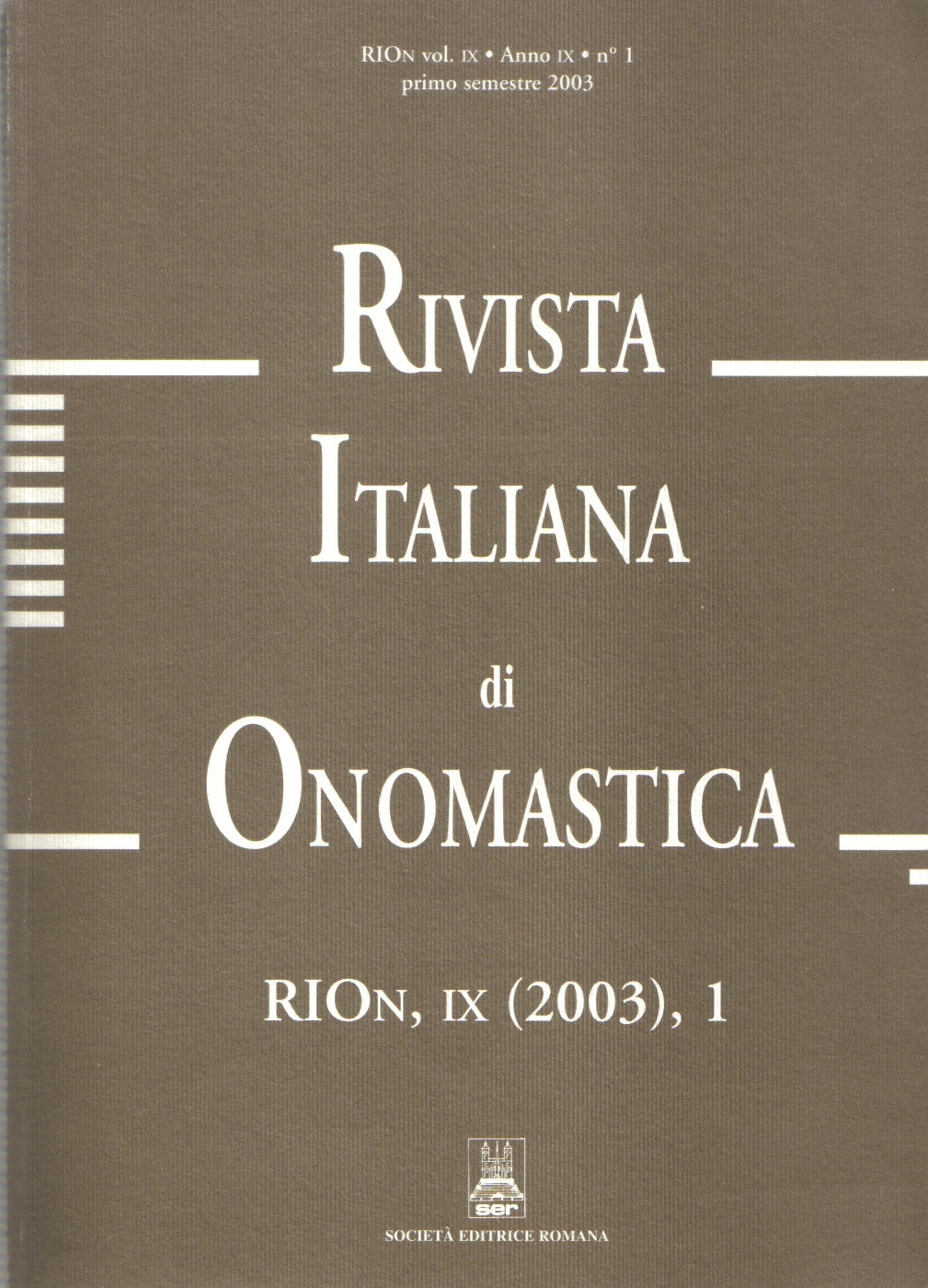 Data ultimo aggiornamento: 05/07/2021